Respiratory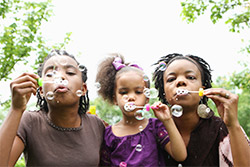 The respiratory system is made up of organs and tissues that enable breathing. The main parts of this system are the airways, the lungs and linked blood vessels, and the muscles used for breathing.
1
The airways are pipes that start from the mouth and nasal cavity and end deep in the lungs as bunches of tiny round air sacs called alveoli.
1
In people who have asthma, breathing in certain substances can trigger airways to narrow. This makes it hard for air to flow in and out of the lungs.
2
Adcock Ingram Respiratory Portfolio of anti-inflammatory medications, provide quality solutions for both upper and lower airway allergic conditions such as asthma, to improve the quality of life of patients.
Speak to your doctor pharmacist about the Adcock Ingram's range of respiratory medications.