Pain
Overview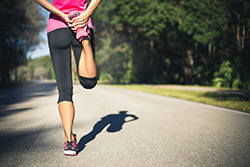 Pain is the oldest medical problem and the most common reason we seek medical care.
1
It is often classified as acute or chronic depending on how long the pain is present.
2
As pain is a subjective experience, doctors assess pain severity on a rating scale according to personal reports by patients.
2
The World Health Organization (WHO) recommends clinicians treat pain according to a 'Pain Ladder', which allocates medication classes according to the severity of the pain – as you go up the 'pain severity ladder', different classes of medication are added for pain relief.
3
The Adcock Ingram Pain portfolio has a wide range of pharmaceutical products that cover the entire spectrum of the WHO 'Pain Ladder' and pain rating scale.
2
Our range of products can be used for acute pain relief or for long-term chronic treatment of various painful conditions including but not limited to: headache with or without tension, low back pain, muscle spasms, inflammatory conditions, sports injuries, dental pain, cancer pain and post-operative pain.
2
Speak to you pharmacists about the Adcock Ingram's range of products available over the counter. For more severe pain, consult your Doctor for Adcock Ingram's Prescription Pain medication.
References:
Pergolizzi JV, Van der Laar M, Langford R, et al.Tramadol/paracetamol fixed-dose combination in the treatment of moderate to severe pain. Journal of Pain Research 2012;5:327–346.

South African Society of Anaesthesiologists (SASA). South African Acute Pain Guidelines. S Afr J Anaesthesiol Anal 2009;15(6):1-120.

Raff M. The usage and efficacy of a combination analgesic preparation. S Afr J Anaesth Anal July 2002; 34-38.
ZA.15.COR.002 05/2015
Adcock Ingram Limited. Reg. No. 1949/034385/06. Private Bag X69, Bryanston, 2021, South Africa.Telephone + 27 11 635 0000