CNS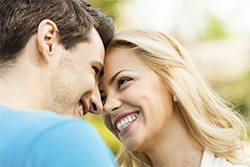 The central nervous system (CNS) is composed of the brain and spinal cord. The brain and spinal cord serve as the main "processing center" for the entire nervous system, and control all the workings of the body.
1
The brain functions to receive nerve impulses from the spinal cord and cranial nerves. The spinal cord contains the nerves that carry messages between the brain and the body.
2
There are many diseases of the central nervous system, including infections, early onset neurological disorders, neurodegenerative diseases and mood disorders.
Our CNS range of products treat a range of psychiatric and neurological diseases including:
Depression

Bipolar disorder

Anxiety

Alzheimer's disease

Panic disorder

Epilepsy

Schizophrenia

Insomnia

Obsessive compulsive disorders
Speak to your doctor or pharmacist about the Adcock Ingram's range of CNS medications.