Kindly note that all applications/proposals should be emailed to csi@adcock.com
Applicants should be registered as Non-Profit Organisations and must be able to issue a Section 18A tax certificate.

Please note that the Company does not grant bursaries of any kind.
Environment
Adcock Ingram is committed to building a sustainable business that has the lowest possible impact on the environment. In 2012 Adcock Ingram partnered with the City of Johannesburg to initiate dialogue on the impact of the environment on human health, which informed the challenges faced by the industry.
As part of Adcock Ingram's environmental commitment and due to increasing input costs in energy, waste management and water, the company developed an Environmental Management Plan (EMP) to target these key areas in the various facilities.
Guided by our EMP, a task team focuses on reducing our carbon footprint. Through various initiatives at our sites we strive to manufacture quality pharmaceuticals in the most environmentally friendly way.
The nature of our programmes differ from site to site. Examples of these initiatives are listed below.
Geothermal Air-Conditioning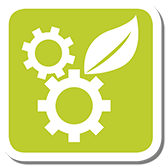 The geothermal air-conditioning system that is installed at our Clayville facility enables the company to cut annual energy consumption by 528 000 kWh and costs by over R800 000 annually. This is not only good for the company's bottom line but makes a significant impact on its carbon footprint as well.

When upgrading the facility, emphasis was placed on geothermal-based energy management. This is where the earth's constant below-ground temperature of 16°C is harnessed to heat, cool and ventilate the premises. This is done through a Vertical Closed Loop geothermal system whereby geothermal piping is placed up to 120 metres underground to ensure water is cooled/heated naturally as opposed to using energy to do so – with substantially positive results.

This is the first example of large scale industrial geothermal-based energy management in South Africa and sets a commendable precedent in creating a more sustainable future.
Recycling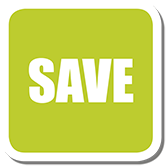 At our Critical Care facility at Aeroton, we have a recycling project that has seen significant savings as well as created employment opportunities. Rejected and scrap materials are ground up and sorted into different grades of plastic. The ground PVC material is then used to produce footwear. This initiative received recognition from the Productivity SA and the Department of Trade and Industry's (DTI) work place challenge in 2013.

Effluent treatment has been introduced to reduce waste discharge in our facilities. Waste water is purified by reverse osmosis and recovered for domestic use. 100 000 litres of water per day from our operations at the Aeroton facility are used for domestic use in and around the facility.
Saving Electricity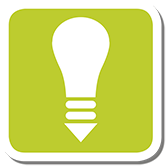 Various energy efficient solutions have been installed including low energy lighting and energy recovery wheels for air-conditioning.

Where possible the use of proximity lighting makes sure that we only use the electricity that is needed at our facilities. The lighting in these specific areas automatically switches off when that particular space is not in use, saving the company significant amounts of money through lower electricity consumption.

We have also started charging our forklifts overnight, to save costs and avoiding peak electricity consumption times.