Over the counter and Consumer Products
Brands at a Glance
Adcock Ingram markets an extensive range of well-known brands in a broad range of therapeutic classes in Over The Counter (OTC) pharmaceuticals. In addition to our own brands, the Company also markets well known international brands on behalf of our strategic partners. Adcock Ingram invests in the development and marketing of our brands, as well as ensuring that our marketing skills are world class through our in-house Marketing Academy.
To learn more about some of our trusted OTC brands read below.
Pain Portfolio

Compral
The brand that gives you targeted pain relief.
For the relief of tension headaches.

Panado
The GP's choice1 for effective treatment of mild to moderate headache, pain and fever for the whole family.

1 Project GP's Choice, Markinor Survey Sept 2011

For more information on our pain brands, visit
www.painrelief.co.za
Colds and Flu Portfolio

Don't let Colds & Flu keep you down; Adcock Ingram has a range of products that will ease away your Colds & Flu symptoms:
Cepacol®
Gently soothes a sore throat.
When you start to get a sore, irritated or scratchy throat, it often means that a cold or flu is on its way. You need something that can relieve the symptoms and help to prevent them from getting worse. Cepacol's anti-bacterial formulation offers fast, soothing relief from sore throats caused by the onset of colds or flu.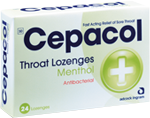 Corenza Para-C
Multi-action Colds and Flu fighter.
Colds & Flu symptoms can be very frustrating. Congestion and a tight chest can make one feel limited in what they can do. The combination of flu-fighting ingredients in Corenza Para-C, quickly and effectively relieves cold & flu symptoms. With Corenza Para-C, feel freed and able to do what you need to do again. The Corenza range offers relief for adults and children. Ask your pharmacist for details.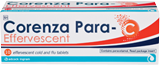 Dilinct Junior
Dilinct Junior – is specially formulated to relieve wet cough in children. The Dilinct range offers relief for adults and children with wet or dry cough. Ask your pharmacist for details.

L.C.C.
A traditional cough remedy for modern times.
For effective relief from coughs, there is LCC. It is a thick and strong remedy, medically formulated to treat the whole family by helping to clear congested chests.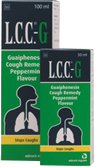 Medi-Keel A®
Soothes the pain. Prolongs the Relief.
When the pain of a really sore throat is so unbearable that you can hardly swallow, you can get to a point where you just want something to come along and take it all away. Medi-Keel A® offers prolonged relief by numbing the pain of an inflamed throat.

For more information on our branded colds and flu portfolio, visit www.coldsandflu.co.za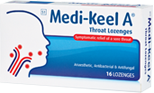 Personal Care Portfolio

TLC (Tender Loving Care)
The brand offers an exciting range of facial wipes, baby wipes, nail polish remover, cotton pads & buds to tenderly love and care for you and your family. TLC has a range of products you can always count on to add comfort, convenience and TLC to your life every day.
The TLC range consists of:
TLC Facial Daily Cleansing Make-Up Remover Wipes

TLC Nail Polish Remover

TLC Premium Baby Wipes

TLC Cosmetic Cotton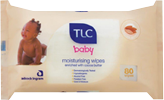 Supplements & Energy Portfolio

ADDvance
ADDvance is a supplement perfectly formulated for the brain. It is a specialized range of products formulated with Omega-3 Fatty Acids and other herbal ingredients to enhance optimal brain functioning, concentration and memory in children and adults.

ADDvanceTM was launched into the South African market in 2005 in response to:

the lack of a product with an acceptable taste testing, especially for kids

the need for a cost-effective Omega-3 supplement for children with concentration and learning disorders
For more information on ADDvance supplements, please visit
www.addvance.co.za

Bioplus®
Bioplus® consist of a range of energy-boosting formulations with combinations of B-complex vitamins, guarana, ginseng to help improve physical and mental vitality.



The Bioplus® range of products extends to suit your needs, from on-the-go syrup sachets, energy drinks and chews to Bioplus® tonics and effervescent tablets. No matter the flavour/variant, Bioplus® will always keep you going.

Available in most pharmacies and retails stores for your convenience.


For more information visit
www.bioplus.co.za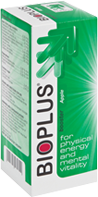 Gummy Vites
The greatest joy that you feel as a parent is to see your child flourish and reach his or her full potential. We also know that feeling of satisfaction that you enjoy when you know that you have given your child a head-start in life. That is why we believe so strongly in our Gummy Vites supplements.

Gummy Vites offer the essential nutrients needed for optimum health which enables children to perform at their best both mentally and physically every day. We have endeavoured to give these supplements a great taste so that parents can easily persuade their children to take them daily.

Gummy Vites come in three tasty forms in the range, namely: Jelly Bears; Chew Tabs and Choccy Bears.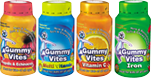 Natrodale
Natrodale is one of South Africa's most established vitamin and health supplement brands and has been providing quality natural solutions to health conditions since 1972. The Natrodale product range includes vitamins, minerals, essential fatty acids and an extensive range of condition specific products providing solutions to improve your quality of life.

Vita-thion®
Vita-thion® is an everyday, sustained energy supplement and it's available in a range of dosage forms to suit your lifestyle. Vita-thion® tonic is available in sachets and the Vita-thion® multivitamin range is available in effervescent tablets and easy to swallow capsules. You don't need to be an accomplished athlete to require a pick-me-up. We all need that extra boost of energy to perform at our best all day, every day! Because Vita-thion® is an energy supplement, you can take Vita-thion® daily with breakfast as required.

Vita-thion® is a supplement for sustained natural energy and it is the only energy tonic registered in South Africa to contain ATP – your body's natural energy source - which ensures sustained energy from morning to night.


For more information on Vita-thion® visit
www.vita-thion.co.za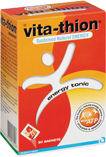 Feminine Hygiene

GynaGuard
GynaGuard brings you a comprehensive range of products to cleanse, relieve and take care of those intimate areas, keeping you healthy and fresh. All GynaGuard products are specially formulated and developed by a gynaecologist
GynaGard consists of:
GynaGuard Intimate Washes

GynaGuard Sensitive Individual Wipes

GynaGuard Intimate Comfort Gel

GynaGuard Lubricating Moisturising Gel

GynaGuard pH Balancing Tampons

GynaGuard Vaginal Capsules
Digestive well-being

At Adcock Ingram, we believe that good digestion is a basic principle of good health. Our Digesticare range of products assists in relieving and preventing tummy troubles so that you can get on with life. Visit
www.digesticare.co.za
for information on the full range.
Citro-Soda
Trusted by South Africans for years, Citro-Soda offers a single solution for a variety of acid related problems including heartburn, indigestion and the symptoms of UTI.
For more information, visit
http://www.digesticare.co.za/Citro-Soda.aspx
.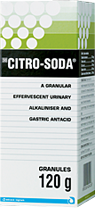 Freshen
A trusted South African Brand, Freshen deals with constipation gently and effectively. South African's trust the brand as part of a bowel cleansing regimen.
For more information, visit
http://www.digesticare.co.za/Freshen-fix.aspx
.

Lp299v
Specifically for Irritable Bowel Syndrome (IBS) sufferers, Lp299v is documented to reduce the symptoms of IBS . It is suitable for conditions associated with IBS, such as diarrhoea, flatulence, constipation, bloating, nausea and abdominal discomfort. Untie the knots of IBS with Lp299v.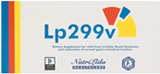 ProbiFlora
The market leader in probiotics, ProbiFlora has a unique range of probiotics that balance your digestive system to restore and maintain your health from the inside out. From infants to adults, ProbiFlora has a product for the entire family.
For more information, visit
www.loveprobiotics.co.za
.